Reviews from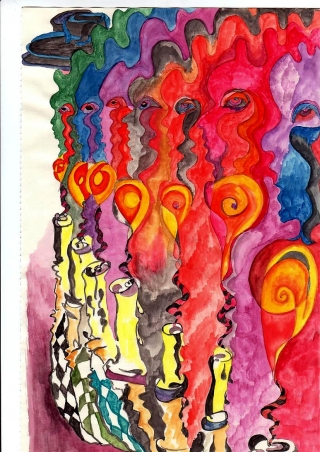 visit to Synagogue

3 total reviews

Comment from

adriansart

How vibrant is that!! It hits you right in the face and I love how all the colours seem to mix in well with each other, very graphic and very abstract style!

Comment Written 24-Apr-2019
---
reply by the author on 25-Apr-2019
Comment from
ArtistCharles
Very nice abstracted vision of these men at prayer. You don't really see them or their shapes and details until you begin to study the image. You are drawn in by the color and perspective. Nice use of the medium. Well seen and presented.
Comment Written 18-Apr-2019
---
reply by the author on 19-Apr-2019
Comment from
Brendaartwork18
What a delight to view. Such colour and imagination successfully shown in this beautiful watercolour. I love the intensity of the colour pallet. The faces are a fine example of imagination and creativity even including the wavering spirals of smoke. This is very well done. Congratulations on achieving such a fine example of your art.
Comment Written 18-Apr-2019
---
reply by the author on 19-Apr-2019