FanArtReview
: We've updated your promotion screen! When you promote your work or use Member Cent Pumps, it's easier to use other certificates. For example, you can quickly see if you have a banner active. If not, activate one. All certificates are now available and usable on this one screen.

Susiezuanich: I e mailed a watercolor but It isn't showing up.
-
Pat Kulka: I am trying to enter the bug contest but there?s no link or button to push in order to submit a photo, but there?s also nothing that says it?s full or closed either. -
MeganWang: Hi,
I have a question. I entered a competition almost a month ago and still don't have any idea if they've placed anyone yet. How long does this process usually take? -
orion65: Thanks, alot for me to absorb ..requires insight and experience..working on it..appreciate all the help I can receive. Jack -
BarbaraKeener: I don?t get this whole thing and how it works. Does a person really earn a win or do you just spend to promote yourself? It takes a lot more time than I wanted. I just wanted to enter a contest. -
FanArtReview
: We've added a new contact option for buyers to contact FanArtReview artists. When viewing a posted work there is a option to contact the artist. Or an artist can be contacted from their profile. This new feature makes it easy for an artist to be contacted even if the person contacting the artist doesn't have a FanArtReview account. All contact messages will be available from the artists private message inbox.

FanArtReview
: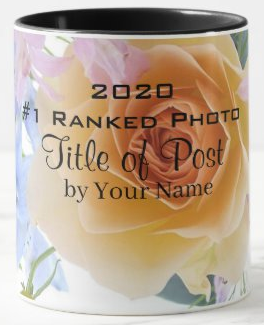 We've updated the mug design that goes to the top five posts of the year for photography and art. Now your image is the design of the mug!

FanArtReview
: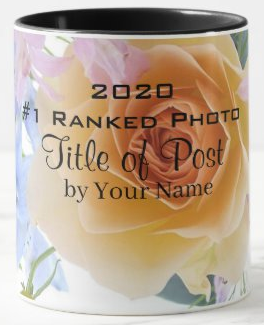 We are happy to introduce a new feature! Last year we introduced ranked posts. Once your photo or artwork gets 26 reviews it will be considered for All Time Best status. If it receives this status it will be ranked. If you continue to promote your post it can move up the rankings. This year the top five ranked photos and artwork will receive a prize at the end of the year. Everyone knows that every artist loves a good mug! So if your post is in a top five spot you'll win a customized mug that has your posts rank and features your post!

FanArtReview
: We updated your profile to include your membership status. Click on the new
Membership
option from your profile toolbar. You can quickly check your payment status. We've also included the number of posts that you have! You can also easily upgrade to the Premier Shield if you don't already have it.

Jim Hoff: How do I cancel this, I don't want you to take any more money... -
dragonpoet: I am sorry. This purchase was a mistake. Could you please remove the charge. I thought I was joining FanStory.
Joan Pechter -
memephotos: Thank you to all at FAR you made my day -
TeresaWorley: Thank you. I am learning alot, having fun and enjoying the exposure you provide. -
TeresaWorley: thank you very much. I keep doing the reviews in hopes of being able to promote my work as I am cash-poor at this time it just seems like it takes forever and I really want to promote a couple pieces at least of what I have entered. -
FanArtReview
: We just released an upgrade! Review by phone? You'll love our new look! Compacted and less clutter. Click on the image (this works on the computer too) to see a larger image.

Athena3D: Wow I will look into this a fellow coder I want to find work graphic arts coding I can do it all fine art oil painting. Great to stay involved I enjoy sharing your comments and other artists everyone is extremely creative I have fun with the review and get to know where I stand, Leaning is the key I couldn't do this alone. Thank you for you comments. -
Athena3D: kool I design Websites for I phones , I enjoy this site it gives me inspiration to keep going ion at most jobs I need further advanced education I get paid for painting I generate clients on my own but its seasonal there is a change in gears from Old school creating art into computer graphics. then marketing it is a big world. -
FanArtReview
: We hope you are as excited as us about the new feature! What is the best ranked photo of 2019? The best ranked artwork? Now for the first time ever you can find out. To view the new listing
click here
.

FanArtReview
: A new feature has been released. Customize the look of your FanArtReview pages! Choose from 30 different color schemes! Get started
here
.

Christine Rohr: Hi FAR, Just wondering what happened with the color green contest. Did I miss the posting?
-
FanArtReview
: We've upgraded the site in many areas. Our goal was to focus on ease of use and better communication with others.
Key areas to look at are your
feedback page
and
reply page
.
Also from your "MY" menu (or profile) choose "Contests". That will bring you to your
contests page
. This page has been completely overhauled to make it easier to track contests and enter contests. It is now like your own private contest page as you make reservations.
The buddies feature has also been completely changed (yes it existed before but was limited) to allow members to easily stay in contact with others.
There are changes throughout the site in look and feel. But we went to great lengths to make this upgrade seamless. Hopefully nothing should seem unfamiliar just enhanced. If you have any questions please let me know.
Thanks,
Tom

Tabris6ie: Thanks. Can i retrieve my previous portfolio or is that gone now
Regards -
Christine Rohr: Your attention to the website and hard work is much appreciated. -
Christine Rohr: Your attention to the website and hard work is much appreciated. -
Christine Rohr: Your attention to the website and hard work is much appreciated. -
FanArtReview
: suffolkbrian created a popular photo contest called "Its Been Framed". It's so popular that we created a second one with a cash prize. Check out the new
Its Been Framed photo contest
. Special thanks go out to suffolkbrian for the idea.

mamamary: I need to be taken off the baby art contest. I don't draw or paint. Only photography. So sorry for the mistake. -
mamamary: I also need to be taken out of this contest. I'm a photographer, not an artist. -
Christine Rohr: Thank you Suffolkbrian! I have to put on my thinking cap for this one. -
FanArtReview
: Our new trophies are custom designed. That includes names and ranking information engraved by laser (right onto the trophy itself). If you won a trophy you should receive it by Monday of next week.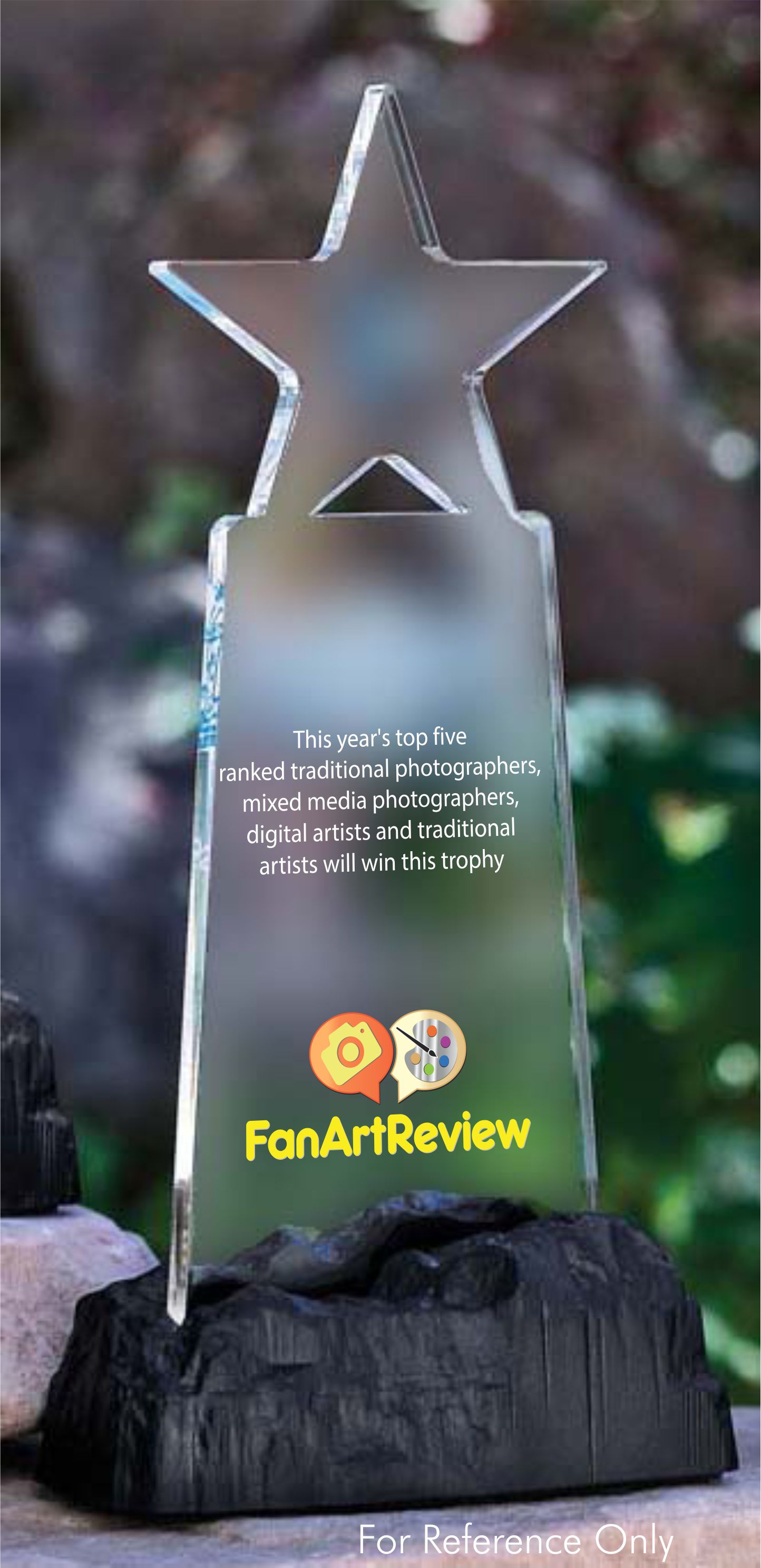 Pink Flutters: I love everything about this trophy; and wouldn't change a thing. Now that's saying something! -
RJ Schiller: I want one for my den. It's great....RJ
-
swcarhaulr: Thanks so much. I am speechless. I appreciate all the comments & votes.
Again...Thankyou all so much -
Amanda_2: Wow! What an accomplishment it would be to win this trophy!!! -
Dana Day: I?d love to would absolutely love to win and have this piece in my home to view as a reminder of what I should be doing. Great design.... -
Artistic Chick: What an honor to think that my honest technical and thoughtful reviews would bring nominations. -
Artistic Chick: Very cool. If only I could add it to my fireplace mantle -
TonyS: I would like to join the contest. Tony.S -
FanArtReview
:
Thank you for a wonderful 2017!
We had a recording breaking number of posts and reviews
Reviews In 2017
Reviews Written: 159,027 or 436 per day
Replies: 191,620
Number of reviewers: 527
What We Posted
Photos Posted: 16,253
Everything Else: 5,436

HannahAvila: Hi, my balance went down a few dollars, but I didn?t spend that much. I was saving it for upcoming entries. -
swcarhaulr: Thanks so much. I appreciate all the comments & votes.
Again...Thank you all so much -